Installations: S(o)al (2021)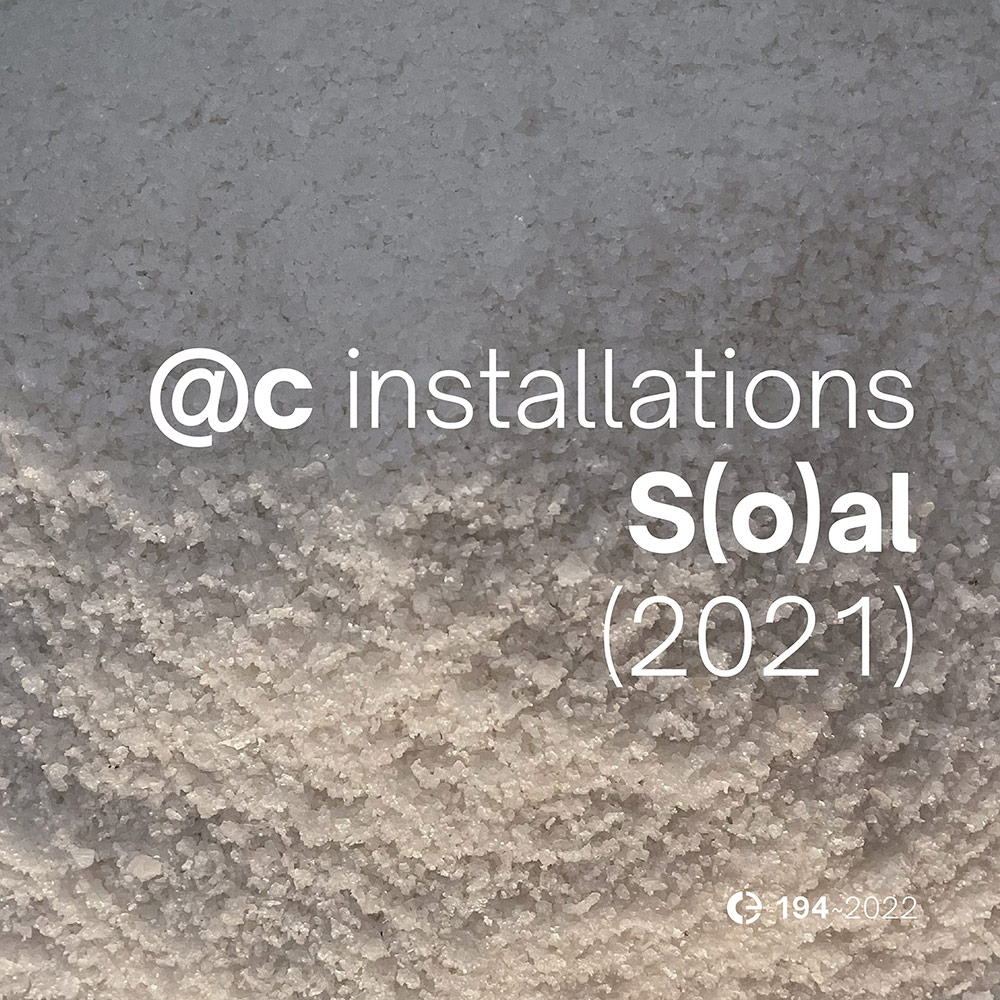 During the twenty-plus years of their collaboration as @c, Pedro Tudela and Miguel Carvalhais's work spanned composition and performance but also, and prominently, several installations, often site-specific and ephemeral works that have at most been documented with short videos. This series of releases in Crónica is dedicated to revisiting and documenting these installation works, not only in situ recordings but also the computational systems developed for the works, archival materials, and other assets, presenting new compositions that unfold from each of the installations. This series is accompanied by the book Installations / Instalações, also published by Crónica. The third release in the series is S(o)al, after the installation commissioned by Museu Zer0 in 2021 and developed at Ermida de São Roque in Tavira.
The city of Tavira, in the Portuguese region of Algarve has an ancient connection with salt,its production in the area going back millennia. Nowadays, salt is still very relevant to the local economy and culture, with salt ponds being one of the most striking elements in the landscape. Working in a 16th-century chapel, Tudela and Carvalhais took inspiration from the culture and the sounds of salt and the ocean. Most of the physical apparatus of the installation was housed at the chapel's nave, while the chancel was used as a resonant chamber for sounds that were composed in two sets, echoing the cadence of breaking ocean waves, and exploring granular sounds that evoke processes of crystallisation.
See it at Crónica.